What is Happening in the Vancouver Housing Market?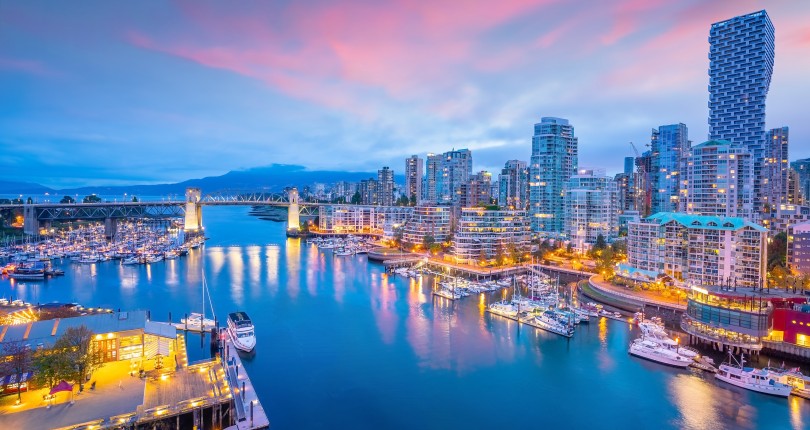 In the span of a month, the public health crisis that has emerged as a result of the COVID-19 pandemic has dramatically shifted the global economy, our lifestyles, and the functioning of our global communities in eluding the Vancouver housing market. Unfortunately, the real estate market is not immune to the impact of the global health crisis, and as a result the industry has been experiencing a unique set of changes of its own. This leaves many questioning the impact of the outbreak upon Vancouver's sizzling real estate market.
While there remains so much uncertainty surrounding the extent of the presence of Coronavirus within Canada, many are still drawing predictions as to how the Vancouver market will weather the storm. Below, we look at the prominent trends within this hot market, and what sellers and buyers can expect in the months ahead.
Safety First!
When the virus first showed signs of trickling into British Columbia's borders, real estate agents were quick to find creative methods of adjusting processes to ensure the safety of buyers, homeowners, and themselves. Mid-way through the month of March, the Real Estate Board of British Columbia urged its members to forgo Open Houses to help limit potential spread of the illness. In spite of this, and in response to continued demand, agents have continued home showings, though with tight restrictions. Only vacant homes are being shown, and agents are limiting the number of people permitted to join each viewing. And, of course, the classic smell of freshly baked cookies is overpowered by Lysol wipes and hand sanitizer, dotted throughout each unit.
Agents are also making the most of alternative methods of showcasing their listings, through video tours and 360-degree interactive tours. Where possible, agents are facilitating electronic signing of documents, to further limit unnecessary exposure for their clients.
Further Limits to Real Estate Inventory
The Vancouver housing market has been plagued with limited housing inventory, and REALTORS® within the market are starting to see levels slipping further down as some weary sellers choose to pull their listing out of the market in the wake of the crisis. The concern is more prominent among buyers who are currently residing within the home that they are selling. This drop is ultimately benefitting those who are able to leave their listings up, and agents are reporting a flurry of offers for these available listings, and an exceptionally fast turnaround. This begs the question: how will this reduced inventory impact prices within an already excessively expensive market?
Will Sky-High Housing Prices be Brought Back to Earth? Likely Not.
Despite a modest 1% growth in average home price projected for 2020, Vancouver still sits comfortably at the top of the podium as Canada's most unaffordable city. Based on the latest (February 2020) Market Watch report from the Real Estate Board of Greater Vancouver (REBGV), the average price of a detached Vancouver home is a whopping $1,433,900, with the benchmark price for a condo coming in at $677,200.
Vancouver's stretch as a seller's market has been driven by strong, year-over-year increases in demand, and the supply of listings has struggled to keep pace. This trend has been strongest within the condominium market; as of February of this year, there was a 28.4% ratio of sales-to-active listings. With supply being further depressed during this public health crisis, Vancouver real estate prices have the potential to creep even higher.
Over the course of March, the Bank of Canada made three cuts to the overnight lending rate in response to the pandemic. The hope was that this would help cushion the financial blow felt by Canadians and help keep the market afloat. With the rate down to 0.25%, it has made it easier for Canadians to access a mortgage, helping to steady demand within the housing market. However, within Vancouver's already hot market, this measure may only serve to heat things up further. With buyers able to now increase the amount that they are able to borrow, thanks to these low interest rates, demand may increase, pushing supply lower….and prices even higher. For now, it's looking like COVID-19 won't cool Vancouver's sizzling Spring Market, at least when it comes to housing price growth.
Will the COVID-19 Cool Foreign Buying in the Vancouver Housing Market?
A key factor in Vancouver's expensive price tags is the extent of real estate purchased by foreign buyers. According to findings from the Canada Mortgage and Housing Corporation (CHMC), 11% of metro Vancouver condos are owned by a non-resident. Considering that the condo market is the segment of the city's real estate most unbalanced with supply and demand, it is evident that offshore buying is having a profound impact on the market, and on home prices.
With the closing of national and international borders as a response to the pandemic, real estate players within the metro Vancouver market have noticed a marked decrease in the number of Chinese travellers and buyers, particularly around Chinese New Year- a hot time for foreign buyers. The restrictions being imposed within China in response to the virus, are having monumental impacts upon their economy, and many of these restrictions have already spread to other countries that are home to other heavy investors in Vancouver Real Estate.
While it remains uncertain whether this downward pressure on demand will be enough to soften prices within Vancouver, many are optimistic that any impact will be temporary. Countries like China are already pulling themselves out of the deep Coronavirus shutdown that we've only just entered as a country. If their economic recovery follows the same sharp trajectory, it is probable that foreign investor interest will be directed back towards Vancouver before the close of 2020.
For the time being, change is the new constant, both in our daily lives and within the housing market. The best that we can do to weather this storm is prioritize our safety, and the safety of our community. Whether you must brave the Vancouver housing market during the COVID-19 crisis, or plan to buy or sell as soon as the worst of the pandemic has passed, ensure that you seek the guidance of a trusted REALTOR® to help you navigate these changes effectively, and safely.
Original Source: Kayley Jackson remax.ca
---
This is a time we are all evaluating what home really mean to us.
Some of us are falling more in love with our home, its location and rekindling an appreciation for it more than ever.
Some of us are realizing that our home no longer fits our family's needs and will need to make a move.
Whether it's tips on how to make your home feel better or how to make a move at a time like this, we can help.
***
Find out what your home may be worth in the Victoria Real estate market today.
CONTACT A REALTOR®    |    SEARCH FEATURED PROPERTIES 
If you require specific information on property values please contact one of our REALTORS® or call (250) 744-3301