Victoria Vancouver Island One of CNN Travel's Best Places to Visit in 2020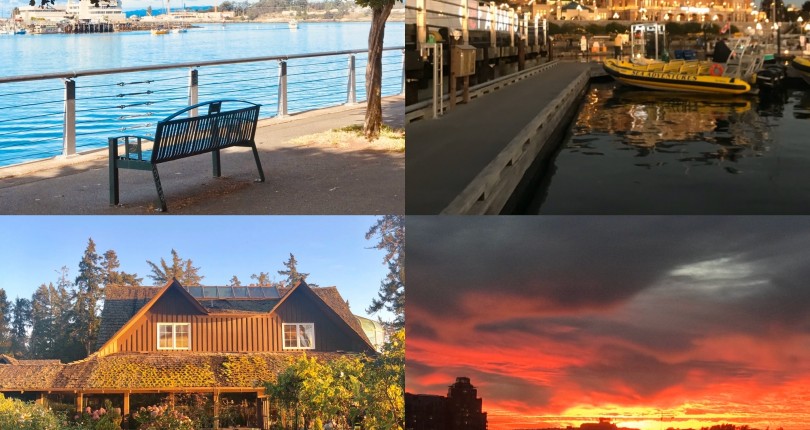 We know Victoria B.C. is one of the best places to visit in 2020, or any time for that matter. After all, it's one of the most beautiful Islands in the world and it's a wonderful place to call home. But when CNN shares the news, features your hometown, you get really excited like, "What took you so long?"
CNN Travel on Victoria B.C.
Victoria, Vancouver Island's only cosmopolitan city and the Capital of British Columbia. Victoria, by contrast to the rest of the wild island, is a city of stately Edwardian architecture. You can swap your hiking boots here for boat shoes or dinner shoes for the high-class dining, shopping, green spaces and historical sights such as the
Royal BC Museum
. Nestled in the inner harbour of the city is a floating cottage community with small small water taxis that will take you into town.
"The big, beautiful cities and national parks of Canada's eastern provinces are attractive options in every sense. But you're unlikely to find a treasure chest as bountiful as British Columbia's Vancouver Island."
You could easily occupy an adventure-packed month on Vancouver Island, backpacking, camping and eating well. To manage your trip, work your itinerary between two areas: Victoria the southern coastal paradise capital and Tofino for bear-sighting, storm watching, surfing and a picturesque drive in between.
Take a romantic getaway, rugged outdoor adventure, First Nation art and culture, foodie pilgrimage, nature nirvana, surf safari or a combination.
Other Places that Made the Cut
Here they are, CNN Travel's other 19 places to visit in 2020, in alphabetical order. (But we consider Vancouver Island to be #1!)
Chile, Lake District: Solar eclipse
Copenhagen, Denmark: Happy capital
The Dead Sea: Black mud baths
Dominica: Nature Island
Estonia: Food scene
Galway, Ireland: Festivals
Jamaica: Bob Marley Museum
Kyrgyzstan: Jaw-dropping rugged mountains
Kyushu, Japan: Foodies and 2020 Summer, Olympic Games
New Caledonia: Remote destination
Paraty and Iiha Grande, Brazil: Rainforest, art galleries and farm-to-table
Sao Tome and Principe: Wildlife, jungle and volcanic peaks
St. Petersburg, Russia: World-famous State Hermitage Museum and palatial European-style architecture
Sri Lanka: Relics and ruins, temples and palaces
Tunisia: Historical credentials
Washington, D.C.: Diverse eateries and Nationals Park
Wuppertal, Germany: World's coolest rail systems
Wyoming: Commitment to equality and historic bluffs
Zambia: Haven for flora and fauna
---
If you want more information on living or investing on Vancouver Island, call us today at (250) 744-3301.