June 2019 :: Victoria Monthly Real Estate Market Stats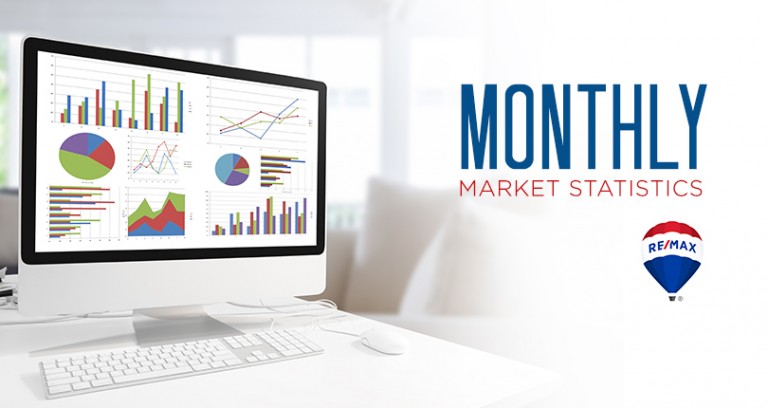 Victoria monthly real estate market stats for June 2019 summarizes what's happening the the real estate market in the Victoria and surrounding areas. They can be useful in establishing trends when applied over a period of time.
Keep in mind that the information does not indicate the actual value of any particular property.
June 2019 Victoria Monthly Real Estate Market Stats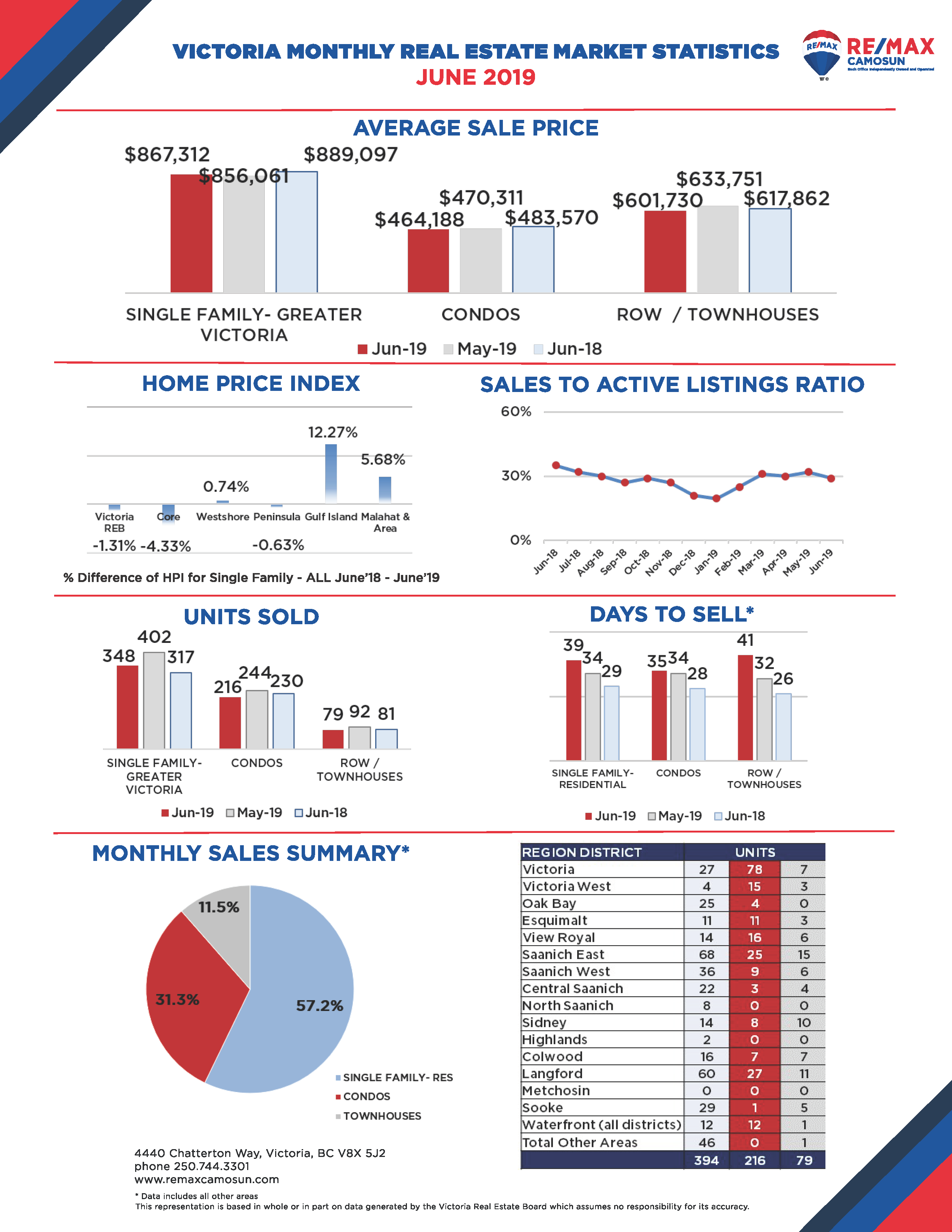 "June has trended lower than May for the past few years and tends to signal the end of the active spring market," says Victoria Real Estate Board President Cheryl Woolley. "The summer months of July and August generally see less activity than the spring, as people's attention shifts to vacation and away from real estate. This year, we have seen slightly more sales compared to June of last year. We have also seen one hundred fewer new listings enter the market this year, which continues to make a challenging market for buyers who are hoping for more options."
A total of 740 properties sold in the Victoria Real Estate Board region this June, 4.5 per cent more than the 708 properties sold in June 2018 but a 12.7 per cent decrease from May 2019. There were 3,040 active listings for sale on the Victoria Real Estate Board Multiple Listing Service® at the end of June 2019, an increase of less than one per cent compared to the month of May and a 17.1 per cent increase from the 2,595 active listings for sale at the end of June 2018.
Sales of condominiums were down 6.1 per cent from June 2018 with 216 units sold.
Sales of single family homes increased 10.4 per cent from June 2018 with 394 sold
Home Price Index Benchmark
The Multiple Listing Service® Home Price Index benchmark value for a single family home in the Victoria Core in June 2018 was $898,500.
The benchmark value for the same home in June 2019 decreased by 4.3 per cent to $859,600, slightly less than May's value of $860,800.
The MLS® HPI benchmark value for a condominium in the Victoria Core area in June 2018 was $509,000.
The benchmark value for the same condominium in June 2019 increased by 2.97 per cent to $524,100, higher than May's value of $519,300."It is possible that some buyers are waiting for the federal government's new first-time home buyer incentive to roll out this September," adds President Woolley. "The program is intended to assist first time buyers with their down payment … This could mean a slight uplift in lower priced properties in the fall, if more buyers are enabled to enter the market. If you are interested in exploring options and strategies for either buying or selling, it would be a good time to connect with a local REALTOR®, who has the expertise necessary to navigate today's market conditions, neighbourhoods and property types."
***
About RE/MAX Camosun we autograph our work with excellence by providing ultimate service. RE/MAX Camosun is committed to excellence and dedicated to creating exceptional real estate experiences for its realtors, clients, and communities through the delivery of truly remarkable service. RE/MAX Camosun is a network of the most successful real estate professionals ones who seek trust and mutual respect in every relationship.
---
Find out what your home may be worth in the Victoria Real estate market today.
CONTACT A REALTOR®    |    SEARCH FEATURED PROPERTIES 
If you require specific information on property values please contact one of our REALTORS® or call (250) 744-3301
*Data Source VREB