July 2019 :: Victoria Real Estate Market Stats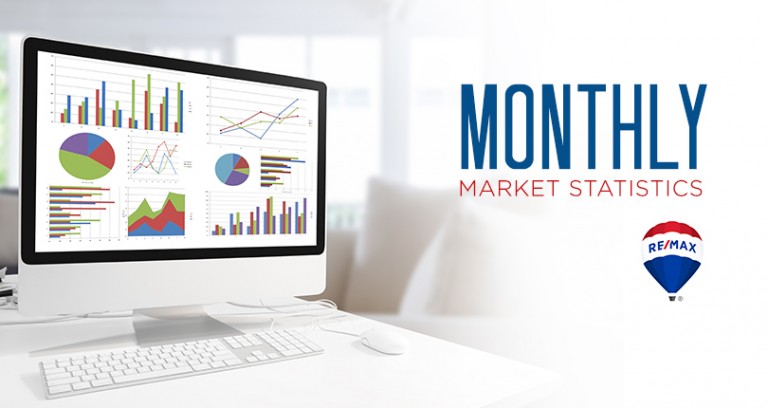 Victoria monthly real estate market stats for June 2019 summarizes what's happening the the real estate market in the Victoria and surrounding areas. They can be useful in establishing trends when applied over a period of time.
Keep in mind that the information does not indicate the actual value of any particular property.
July 2019 Victoria Monthly Real Estate Market Stats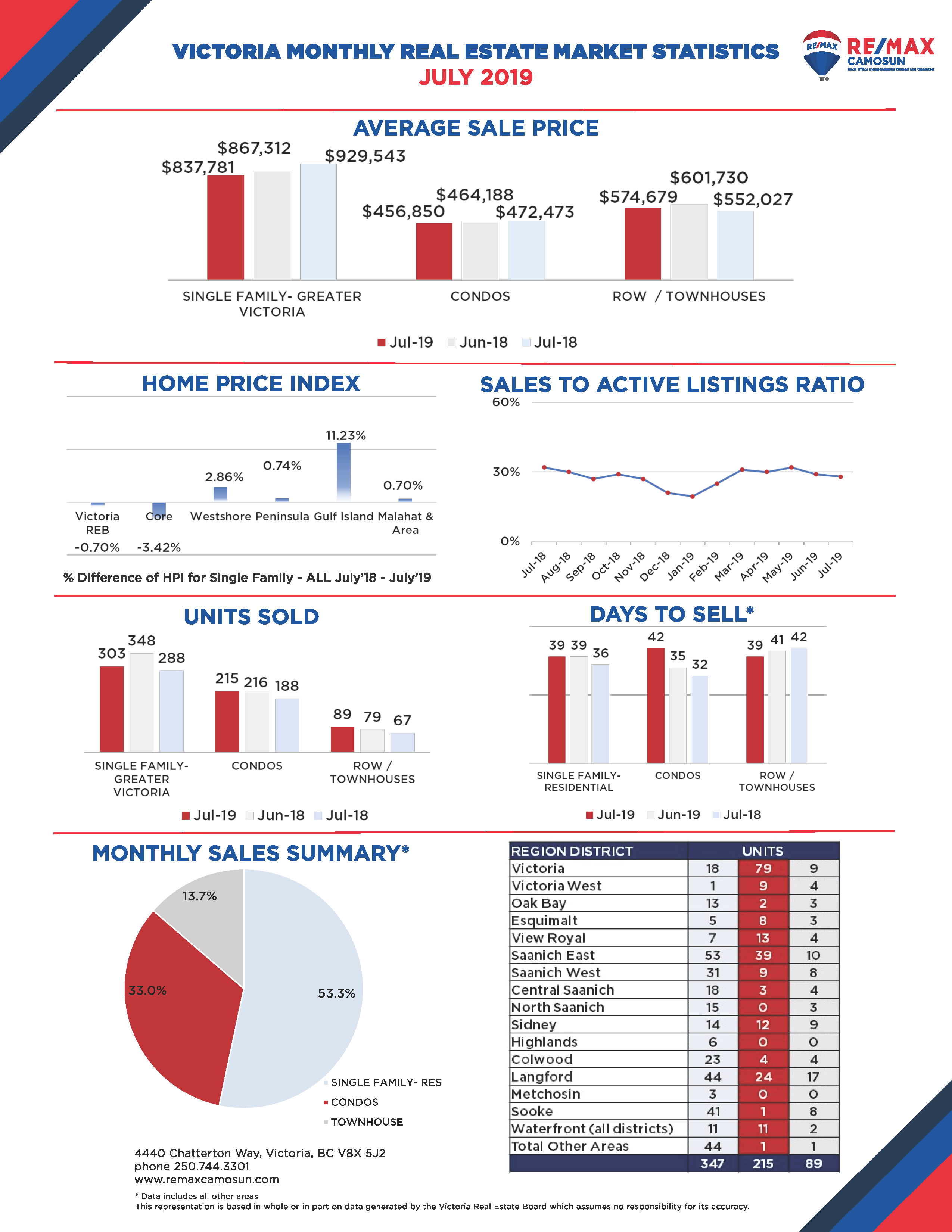 Steady Victoria Real Estate Market for July 2019
A total of 706 properties sold in the Victoria Real Estate Board region this July.
8.4 per cent more than the 651 properties sold in July 2018.
4.6 per cent decrease from June 2019.
Sales of condominiums were up 14.4 per cent from July 2018 with 215 units sold.
Sales of single family homes increased 2.1 per cent from July 2018 with 347 sold.
"It's not surprising to see the numbers trending slightly upwards compared to last year as the market slowly adjusts to government changes like the B20 mortgage stress test and the continuing low mortgage interest rates," says Victoria Real Estate Board President Cheryl Woolley. "Activity feels more normal now – more like before the real estate market in Greater Victoria saw the huge uptick in 2016 and 2017. It is a good time to buy and sell as consumers have more time to work with their REALTORS® and make decisions. We've seen a little more inventory added to the market compared to last year, which means more choice for buyers."
There were 2,949 active listings for sale on the Victoria Real Estate Board Multiple Listing Service® at the end of July 2019, a decrease of 3 per cent compared to the month of June but a 13.1 per cent increase from the 2,607 active listings for sale at the end of July 2018.
The Multiple Listing Service® Home Price Index benchmark value for a single family home in the Victoria Core in July 2018 was $889,200.
The benchmark value for the same home in July 2019 decreased by 3.4 per cent to $858,800, slightly less than June's value of $859,600.
The MLS® HPI benchmark value for a condominium in the Victoria Core area in July 2018 was $508,300, the benchmark value for the same condominium in July 2019 increased by 3 per cent to $523,400, lower than June's value of $524,100.
Despite many people being in summer vacation mode, Victoria market statistics show that our region's housing market continues to be active. A strong interest in entry level homes as well as properties that are competitively priced are being reported. High end home pricing has softened, but $1.5 million dollar plus homes account for only 4.6 per cent of the total market.
***
About RE/MAX Camosun we autograph our work with excellence by providing ultimate service. RE/MAX Camosun is committed to excellence and dedicated to creating exceptional real estate experiences for its realtors, clients, and communities through the delivery of truly remarkable service. RE/MAX Camosun is a network of the most successful real estate professionals ones who seek trust and mutual respect in every relationship.
---
Find out what your home may be worth in the Victoria Real estate market today.
CONTACT A REALTOR®    |    SEARCH FEATURED PROPERTIES 
If you require specific information on property values please contact one of our REALTORS® or call (250) 744-3301
*Data Source VREB