BC Real Estate: The Real Estate Markets to Watch this Winter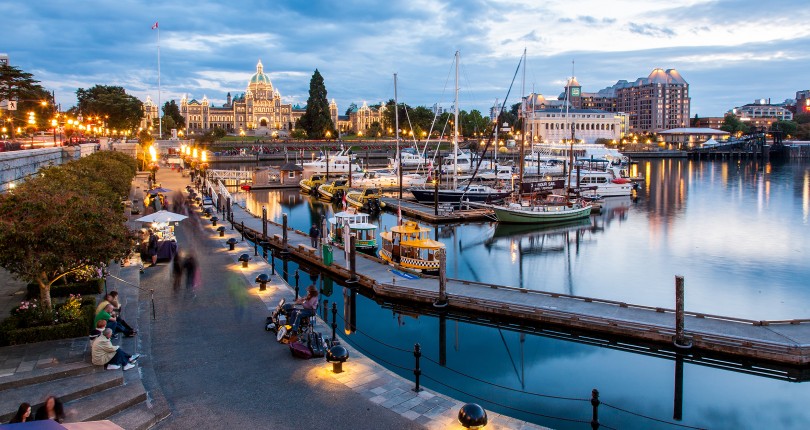 While COVID-19 and social distancing adaptations have proven challenging for the overall economy, there has been an upswing of activity in most BC submarkets since the spring. Here are the Real Estate markets to watch this winter.
Although overall, post-COVID economic recovery isn't in sight just yet. The need for affordable housing options is dire in this province. A large gap remains between available housing options and types of housing that are in demand. Demand is edging towards single-detached homes due to shifting lifestyle desires as a result of the virus. Many people who were confined to condos longed for more space and this is evident in purchasing trends.
Historically, winter is typically a slow real estate season, as people don't want to deal with blistery weather conditions, and many are preoccupied by time spent with family during the holidays. Will these trends remain consistent as we creep closer to the 4th quarter?
Below we explore the top BC real estate markets to watch this winter, and the trends that are propelling their post-COVID recovery.
Real Estate Markets to Watch this Winter
Victoria Real Estate Market
The Victoria real estate market has seen an acceleration of sales as a result of the pent-up demand from the spring home buying season. High home inventory in September has not kept up with demand. While local industry experts project that this strong activity will continue throughout the winter, they are well aware that the situation can change in the blink of an eye due to the uncertain nature of COVID-19 outbreaks.
The Greater Vancouver Real Estate market
The Greater Vancouver real estate market was buzzing over the summer months, but will this activity trickle into the fall and winter seasons? Considered a popular and expensive market to purchase in, there is a lot of uncertainty as to how the market will fare as 2020 draws to a close.
This will likely depend on the COVID-19 pandemic and the potential for another wave causing businesses to shut their doors and residents to stay in their homes. For now, many are surprised at the level of activity as an outcome of the pent-up demand from spring.
The prices of homes have been edging up since spring home buying had been put on hold due to the virus. As a result, there have been an influx of new homes on the market. Demand has started to pick up, leading to even more competition in the Greater Vancouver market and multiple offer bidding wars on listed properties.
Year over year there were 60.6 per cent more homes sold in September. The high sales numbers included properties that have been on the high end of the market.
Condo market
In Vancouver condo prices year over year in September had increased by 26.7 per cent. It remains uncertain whether trends within the Vancouver condo market will play out in the same manner as we have seen in Toronto, where demand and prices in the local condo market are trending downward.
Condo prices may begin to drop further as homebuyer preferences shift to large floorplans over small, well-located condos. If a flood of condo supply comes to the market, this could dramatically decrease condo pricing overall. As a result of the residents of the Greater Vancouver area working from home during the pandemic and home-schooling their children, some are recognizing the need for more space. Therefore, a shift may occur whereby single-detached homes with more greenspace could become more desirable.
Fraser Valley Real Estate market
When looking at the Fraser Valley market, one would never know we were in a pandemic or recession. According to the Fraser Valley Real Estate Board, similar to the summer months, sales and new listings were at record highs in this area. Sales of single-detached and townhomes spiked, which put upward pressure on prices. This may continue into the winter season, although, with the potential for further COVID-19 waves, there's no telling how this market will react.
Overall BC Market Uncertainties
Uncertainties related to the coronavirus means that the real estate market in BC could dramatically slow down once again in the winter. With flu season returning, fears of another wave could be heightened and lead to a decrease in activity across the province. People may put their real estate agenda on the back-burner until there is more certainty within the provincial housing market and the economy at large.
The BC real estate market remains a popular destination for homebuyers. Although the coronavirus affected the market early on, with increased confidence and improving market conditions, we've seen activity in this market pick up at a promising rate in local markets province wide.
Source: RE/MAX Canada
---
Are you ready to make a move to Victoria? Our REALTORS® understand this market better than any others and know how to help!

Now, more than ever, we are falling back in love with our homes. If you aren't and your home no longer fits your family's needs, we can help!
CONTACT A REALTOR®    |    SEARCH FEATURED PROPERTIES 
If you require specific information on property values call (250) 744-3301