Victoria Monthly Real Estate Market Stats :: April 2019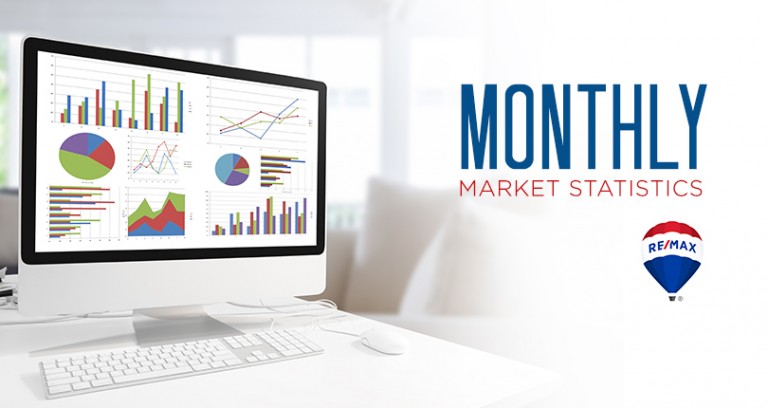 Victoria monthly real estate market stats for April 2019 summarizes what's happening the the real estate market in the Victoria and surrounding areas. They can be useful in establishing trends when applied over a period of time.
Keep in mind that the information does not indicate the actual value of any particular property.
Victoria Monthly Real Estate Market Stats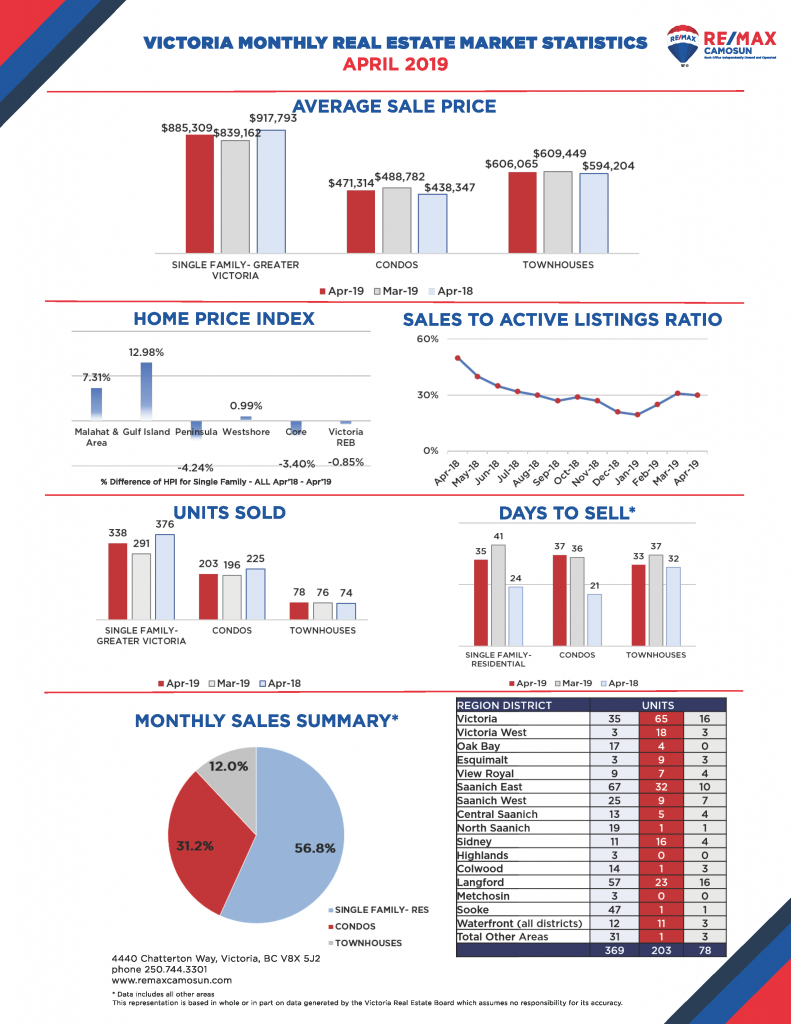 April 2019 Update
In April a total of 696 properties sold in the Victoria Real Estate Board region.
10 per cent fewer than the 774 properties sold in April 2018 but an 8.8 per cent increase from March 2019.
Sales of condominiums were down 9.8 per cent from April 2018 with 203 units sold but were up from March 2019 by 3.6 per cent.
Sales of single family homes were down 12 per cent from April 2018 with 369 sold.
Clearly the B20 mortgage stress test is impacting purchasing power for homebuyers causing many buyers to step back. The reason for this is to save more money for a down payment.
There were 2,751 active listings for sale on the Victoria Real Estate Board Multiple Listing Service® at the end of April 2019, an increase of 13 per cent compared to the month of March and a 37.4 per cent increase from the 2,002 active listings for sale at the end of April 2018.
"Prices have remained reasonably flat across the region and are expected to stay that way," adds President Cheryl Woolley. "Presently, REALTORS® are busy showing homes and bringing new listings to the market, but with few new options to view, we are still seeing multiple offer situations when that right property does become available. Given the current dynamic and evolving market conditions, it's a good time to chat with your Realtor about a personal plan for buying or selling a property."
About RE/MAX Camosun we autograph our work with excellence by providing ultimate service.RE/MAX Camosun is committed to excellence and dedicated to creating exceptional real estate experiences for its realtors, clients, and communities through the delivery of truly remarkable service. RE/MAX Camosun is a network of the most successful real estate professionals ones who seek trust and mutual respect in every relationship.
---
Find out what your home may be worth in today's market.
CONTACT A REALTOR®    |    SEARCH FEATURED PROPERTIES 
If you require specific information on property values please contact one of our REALTORS® or call (250) 744-3301
*Data Source VREB