Official REALTORS® of the Vancouver Canucks
Official REALTORS® of the Vancouver Canucks
RE/MAX REALTORS® are the official REALTORS® of the Vancouver Canucks. RE/MAX often sponsors game-day contests. We've been a proud sponsor for over 25 years! Hence, you'll notice the bold RE/MAX logo on the rink-boards while attending games. We have great TV exposure that includes live streams, news and sports highlights. Vancouver and Victoria hockey fans love our Vancouver Canucks! The Vancouver Canucks are members of the Pacific Division of the Western Conference of the NHL.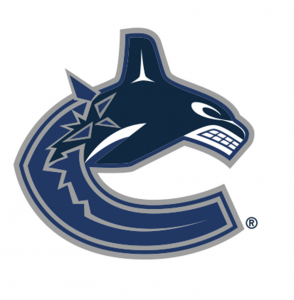 Home Arenas
Formerly known as General Motors Place, games are played on home ice at Rogers Arena. The official capacity of Rogers Arena being 18,910. This was also the ice hockey venue of the 2010 Winter Olympics. The arena is owned and operated by Canucks Sports & Entertainment.
Contribution
As RE/MAXer's, we strongly believe in productively contributing in the communities we live, and work in. Our Real Estate Agents are community leaders that donate both time and money to countless charities. Learn more about some of the ways RE/MAX is making a difference in your community.
In support, and to help raise awareness for the need for organ donation and The Kidney Foundation of Canada, RE/MAX sponsored 17 themed game nights over each of the 2017-2018 and 2018-2019 WHL hockey seasons – one game per WHL Canadian team.  Players wore jerseys inspired by Don Cherry's suits, which were auctioned off after the games, raising over $460,000 for The Kidney Foundation of Canada!
***
Find out what your home may be worth in the Victoria Real estate market today.
CONTACT A REALTOR®    |    SEARCH FEATURED PROPERTIES 
If you require specific information on property values please contact one of our REALTORS® or call (250) 744-3301
Sources: Wikipedia & RE/MAX.ca