February 2020 Rent Report
The February 2020 Rent Report charts and analyzes monthly, quarterly and annual rates and trends in the rental market on a national, provincial, and municipal level across all listings on Rentals.ca for Canada. This month the report charts rents for 30 cities across Canada including Victoria.
How Victoria BC Compares in the February 2020 Rent Report
Rental costs have increased significantly for all property types year over year in:
British Columbia 17 per cent.
Quebec 22 per cent.
And have declined in:
Alberta – 3 per cent.
Saskatchewan -11 per cent.
For average monthly rent for one-and-two-bedroom homes, Victoria finished 12th of 30 cities in January at $1,600 and $1,990 respectively.
Vancouver finished second only to Toronto of 30 cities for average monthly rent for a two-bedroom home in January at $2,800 and sixth for average monthly rent for a one-bedroom at $1,882.  Toronto remains at the top of the list for January average monthly asking rent for a one-bedroom and two-bedroom home at $2,315 and $2,926 respectively.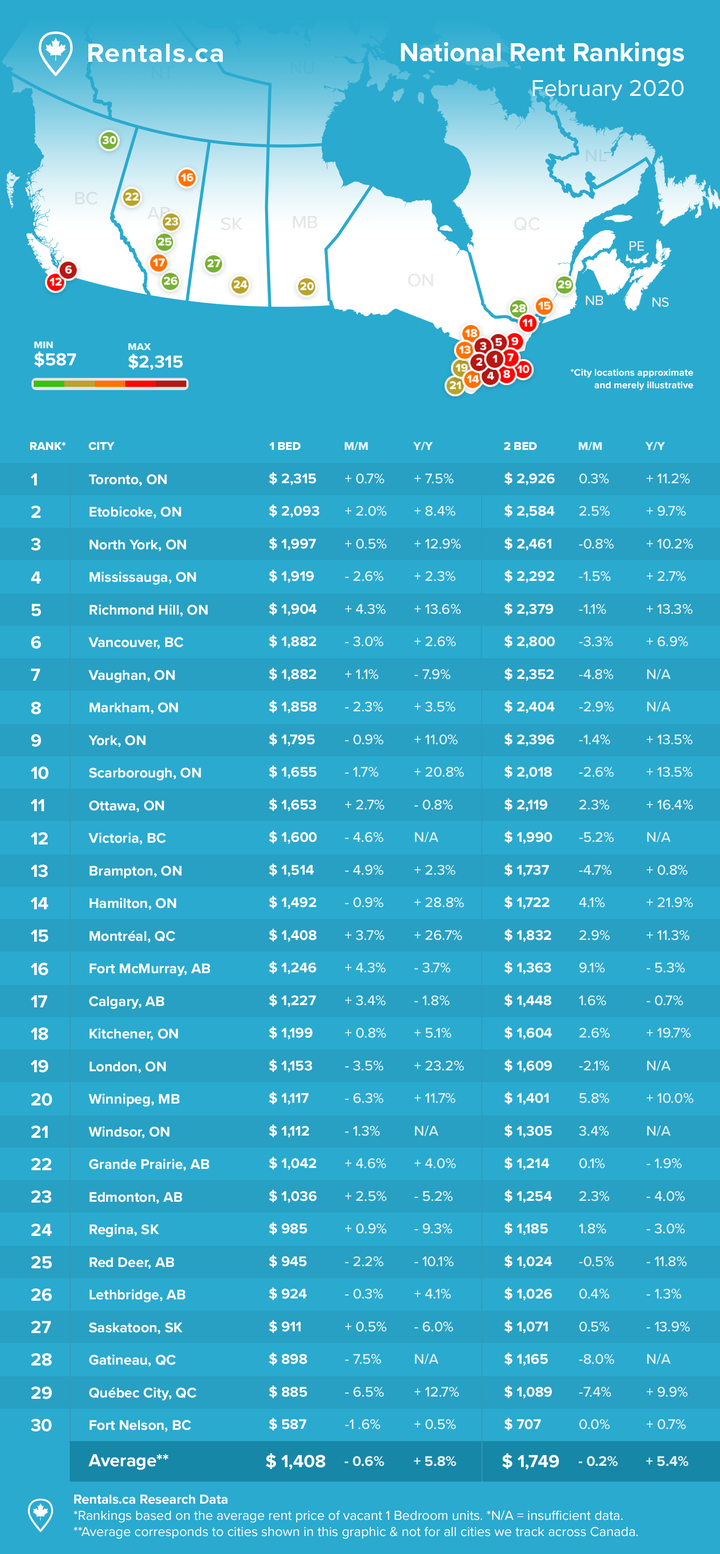 For more information on Nanaimo's rental market contact:
1-5140 Metral Drive
Nanaimo, BC V9T 2K8
Office: (250) 751-1223
Toll Free: 1.800.916.9229
Email: [email protected]
Original Source: rentals.ca