Do School Districts Matter for Homebuyers Who Don't Have Kids?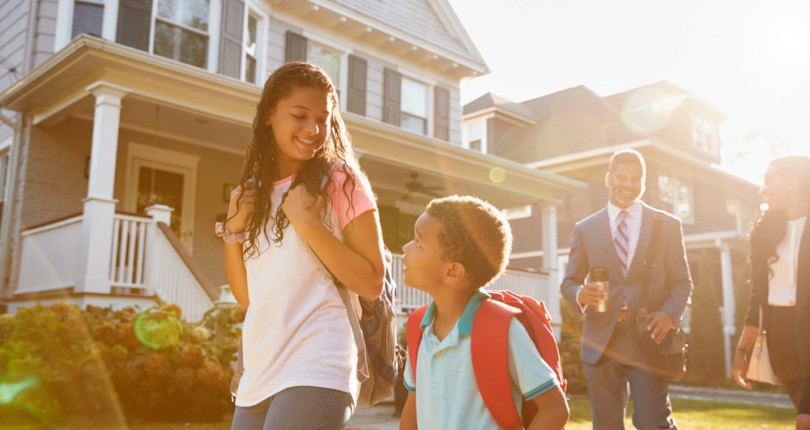 House hunting often takes compromise especially when it comes to School Districts. Most potential homebuyers can keep an open mind about questionable wall colors and current room layouts. But one thing they don't tend to compromise on is where their kids will be going to school.
"I've seen people go up to 10 percent over their budget to get into a specific school district," says Angela Fox, Broker/Owner of RE/MAX Urban Properties. "They might take a smaller than desired square footage, have kids share a room or give up a bedroom."
It's this constant demand, along with several other community benefits, that have many real estate agents seeing clients paying attention to school zones during their house hunt – even if they don't have kids!
"To me, schools are part of the community," says Martin Carpenter, Broker/Owner of RE/MAX Masters. "Homebuyers without school-age children can still benefit from moving to a community with a strong school district."
Get your pencils ready – although school districts don't always affect home prices, here are potential factors homebuyers (with or without kids) may want to consider when thinking about their next home.
Schools Can Influence Resale Value
A recent empty nester, RE/MAX agent Lisa Harris knows first-hand the different considerations that go into purchasing a home when children's needs are not a factor. She points out that tax rates often vary depending on the school district.
"The question we faced was, should be we be in the subdivision that has lower taxes because we're now empty nesters, or should we be in the subdivision with the higher-rated school system and increased taxes?" says the agent with RE/MAX Center. "To me, the better choice was resale down the road," Harris says. "The resale value, at least in my area, is often going to be stronger in the better school zones."
Ultimately, the school district won out. Harris, who sold real estate during the 2008 recession, said she saw many families choose to rent in certain school districts rather than move to a more affordable area.
"The homes that were in the better school districts were hit during the recession, but not as hard," Harris says.
According to Fox, this possible insulation against market fluctuations could outweigh the downside of taxes or a higher upfront cost for the home.
"I tell my clients that you may be paying an extra 1 or 2 percent in taxes, but it can be worth it if it helps your home appreciate an extra 3 or 4 percent in a stronger market or helps it hold onto its value in a slower market," Fox says.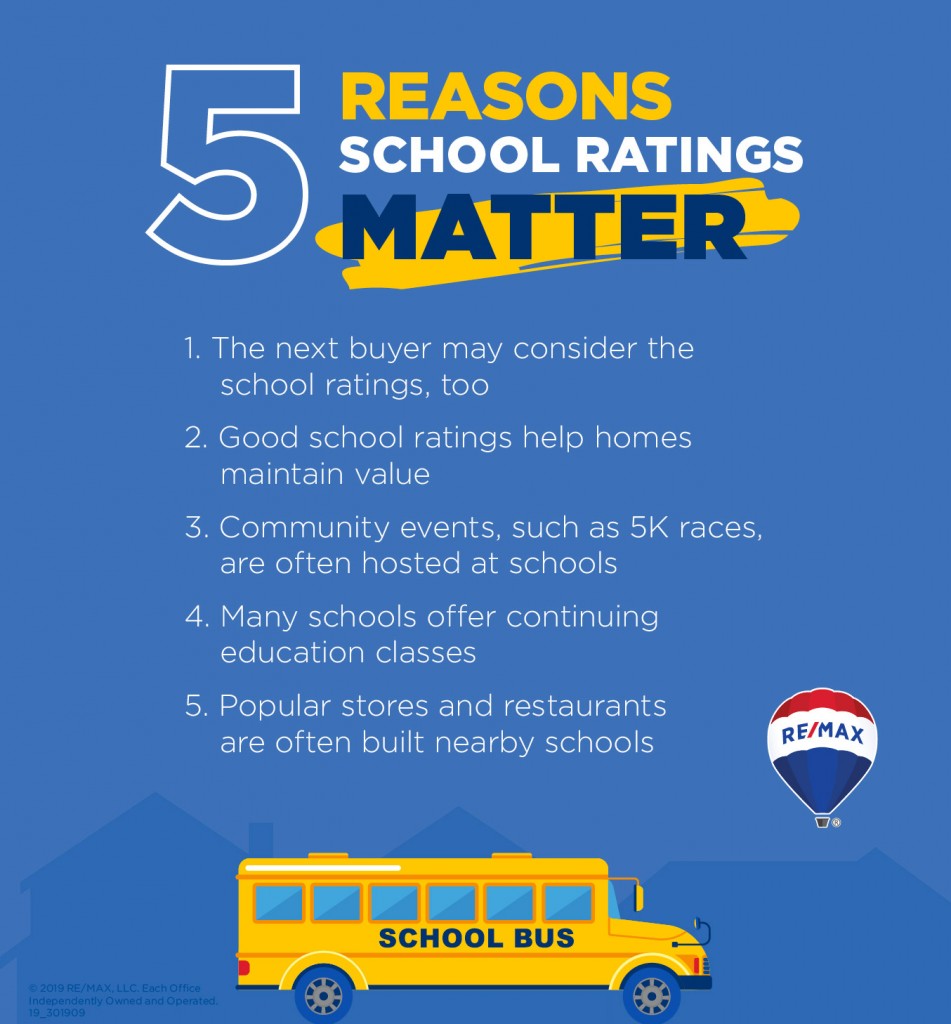 School Districts Often Feature Community Events and Entertainment
The strength of a school district is often subjective, according to Carpenter. He's quick to say that it can differ among homebuyers. For example, some families may favor being in a district with smaller class sizes, at a school with specific language offerings or with one that has great resources for a child with special needs.
"There's no such thing as a good or bad district. It just depends on what you're looking for," he says. "It's all about choice."
Living in a neighborhood with a school nearby has several benefits outside the classroom as well.
"Schools offer a fun, affordable way to be entrenched in the community, whether it be high school football games or school theater," he says. "Not to mention, school grounds are often used for events such as a craft fair or a 5K race."
Amenities are another thing to consider, as restaurants and shopping centers are sometimes built near schools where driving-aged kids or their parents can take advantage of them.
According to Fox, many of her clients without kids are often "pleasantly surprised" by the sense of community built around the school. She calls it a "surprise bonus" of purchasing in a vibrant school district.
"I incorporate a discussion on school districts into every buyer appointment I do," she says. "When I have clients who say that school districts aren't on their 'wishlist,' I explain to them that even if they aren't going to have kids, it can still be a smart consideration."
---
---
Our REALTORS® know what your home is worth in the different School Districts in the Victoria Real Estate market.
CONTACT A REALTOR®    |    SEARCH FEATURED PROPERTIES 
If you require specific information on property values please contact one of our REALTORS® or call (250) 744-3301