December 2019 Victoria Real Estate Market Stats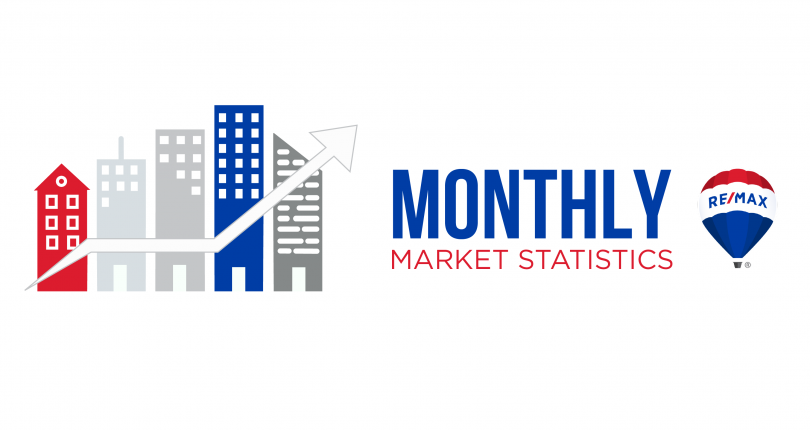 December 2019 Victoria Real Estate Market Stats summarizes what's happening the real estate market in the Victoria and surrounding areas. They can be useful in establishing trends when applied over a period of time.
*Keep in mind that the information does not indicate the actual value of any particular property.
Victoria Real Estate Market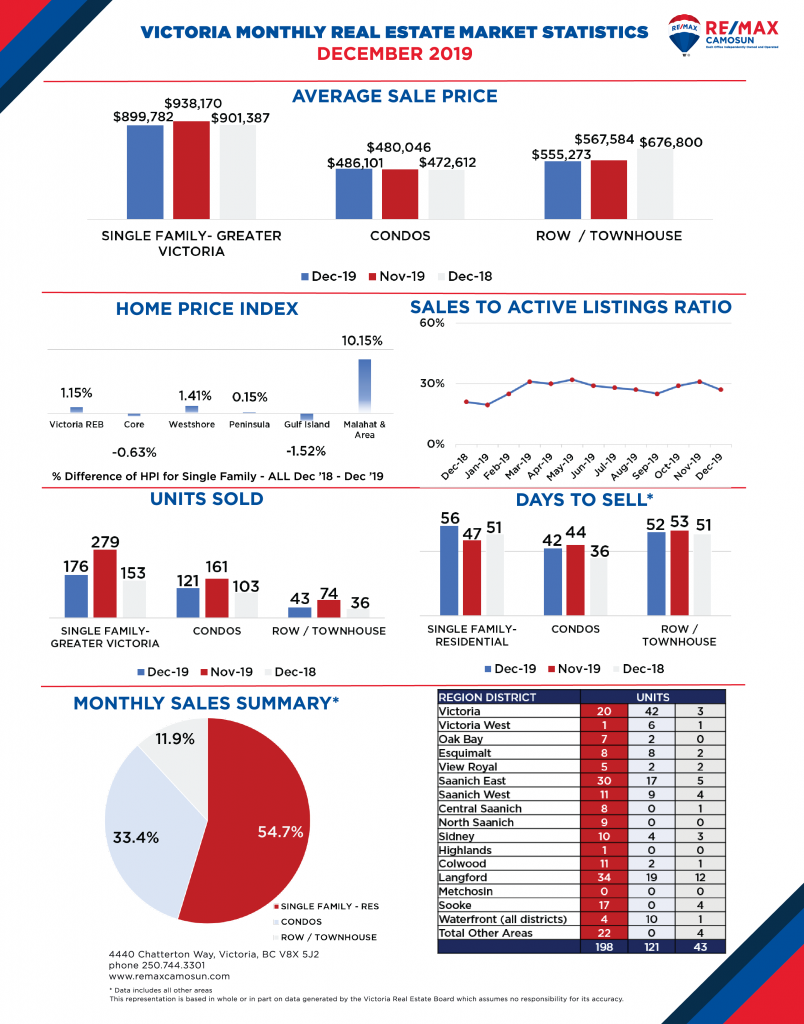 Victoria Real Estate Recap
2019 sales came in at slightly under the ten-year average of 7,413 properties sold, with a grand total of 7,255 properties sold in 2019. That is 1.47 percent more than the 7,150 that sold in 2018.
"Last year we saw many prospective buyers sit on the sidelines waiting for inventory to be added. As a result of this unmet demand. There was and continues to be a push from consumers to create townhomes and condos at accessible price points. We began 2019 discussing the potential impact of various taxes and lending rules introduced by the federal and provincial governments that were designed to calm housing market activity, although this activity had already begun to slow following our hyper-active market in 2016/17. The most impactful government change we saw was the tighter mortgage lending rules. This lowered consumer borrowing power and made many unable to qualify for the value of mortgages they had in the past. Therefore, compressing more demand into our mid and lower priced property market."- Cheryl Woolley, Victoria Real Estate Board President
"Overall, our market throughout 2019 can be characterized as still active, slow to grow and low in supply."
December 2019 Market
There were 1,952 active listings for sale on the Victoria Real Estate Board Multiple Listing Service® at the end of December 2019, a decrease of 18.6 per cent compared to the month of November and a 1.8 per cent decrease from the 1,988 active listings for sale at the end of December 2018.
402 properties sold in the Victoria Real Estate Board region this December, 7.2 per cent more than the 375 properties sold in December 2018 and a 30.3 per cent decrease from November 2019.
121 condominiums sold, sales were up 17.5 per cent from December 2018.
198 single family homes sold, an increase of 13.8 per cent from December 2018.
Constant demand on this middle housing segment has put a moderate amount of pressure on pricing," adds Woolley. "And although we did not see huge price increases though 2019 like we did in the run up through 2016, we do see buyers entering into multiple offer situations and competing for properties.
"What remains consistent is that in this complex market, buyers and sellers value the assistance of their REALTOR® to navigate one of the biggest purchases most will make in their lifetime."
The high end of the market – over $1.5 million – has been softer, which is nice for a very small percentage of buyers in our area, but difficult on sellers who have seen some equity erode. The theme heading into 2020 does for now appear to be the limited selection of single-family homes and growth in pressure for more condos and townhomes.
December 2019 single family homes decreased by 0.6 per cent to $855,000, slightly less than November's value of $855,400. The Multiple Listing Service® Home Price Index benchmark value for a single family home in the Victoria Core in December 2018 was $860,400.
December 2019 condominium prices increased by 3.5 per cent to $520,700, slightly more than the November value of $517,000. 2018 was $503,000.
***
Find out what your home may be worth in the Victoria Real estate market today.
CONTACT A REALTOR®    |    SEARCH FEATURED PROPERTIES 
If you require specific information on property values please contact one of our REALTORS® or call (250) 744-3301