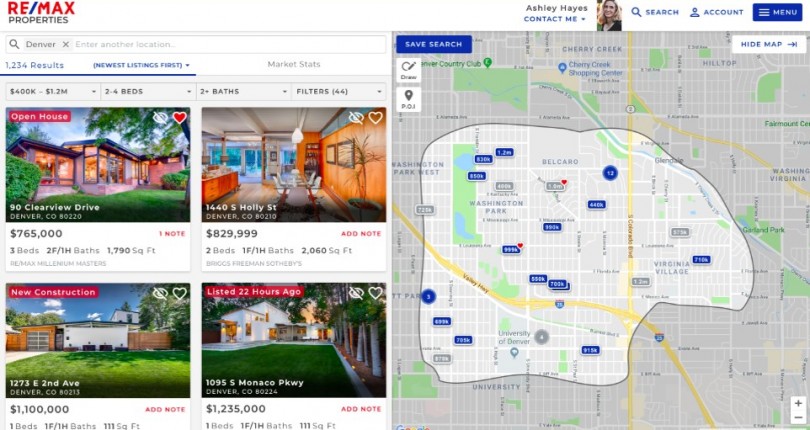 RE/MAX Real Estate Technology is changing the real estate experience. The highly anticipated Booj Platform has been released in the US and is scheduled to be released in Canada in 2020. We are excited to announce adding this level of technology to our existing services to make home buying and selling more efficient and fun for the home buying experience.
Booj RE/MAX Real Estate Technology
Booj is a game-changer, addressing all aspects of the business of home ownership and the process to make it all happen. Centred on a core CRM, its features include:
Automated client communications and sphere touchpoints
Customizable, ready-to-use websites
Deal management, including integrations with popular software (e.g., DocuSign, dot

loop, SkySlope, zipLogix) and real-time update
Designed to elevate the experiences of homebuyers and sellers, booj combines CRM, deal and lead management, websites, and more, housed in a single solution, aimed at eliminating inefficiencies and intelligently nurturing opportunities.
Consumer Focus
The highly customized platform for RE/MAX provides world-class experiences to the consumer, creating a more efficient home-buying and home-selling process.
Agents can engage homebuyers in interactions specifically tailored to them, based on data-driven insights.
Booj will take engaging with clients to a whole other level – not only during the transaction, but post-transaction. This aims at retaining more business because of the quality service they are able to provide. This will have a huge impact on digital exposure by giving the agent, tools to market your home specifically to buyers looking to purchase in your market.
Quality Focus
RE/MAX agents are doing 16.3 transactions per year—that's more than double the industry average! The reason they are able to do more business efficiently is because of the RE/MAX brand, training, network and experience.
New will be lead management tools that include lead scoring. As for managing transactions, booj is deeply integrated with platforms like DocuSign and dotloop, so agents can continue to leverage their preferred software. To improve productivity, agents can check the Deal Pipeline—a comprehensive snapshot of their transactions, both active and upcoming. Critically, Deal Pipeline displays the gross commission income (GCI) on specific transactions, so that agents know not only where they stand, but can establish goals for themselves, as well.
RE/MAX agents consistently outsell other agents by more than 2-to-1 at large brokerages. The booj Platform will strengthen their competitive advantage. When homebuyers and sellers decide to work with a RE/MAX agent, they can rest assured that their agent comes equipped with the tools, training and technology to deliver a professional, efficient and smooth home-buying or -selling experience!
No one knows real estate better than RE/MAX brokers and agents.
For more information on this exciting new platform read here.